The heavily favored Vancouver Canucks lost 4-0 to the Boston Bruins in game seven of the Stanley Cup Finals last night, handing the cup to Boston and pissing away Canada's best chance since 1994 (when the Canucks lost to the New York Rangers) to end Lord Stanley's exile in the United States. As you might imagine, Vancouverites didn't take the loss very well, and took out their frustration on the true engineer of the Canucks' defeat: the cars and storefronts of downtown Vancouver.
In 1994, Cancuks rioting did an estimated $1 million (Canadian) dollars worth of damage. Judging from these videos, it wouldn't be surprising to hear that an equal, if not greater amount of damage has been caused. For now, let's just enjoy the carnage.
Cars on fire
Protestor takes a firework to the groin.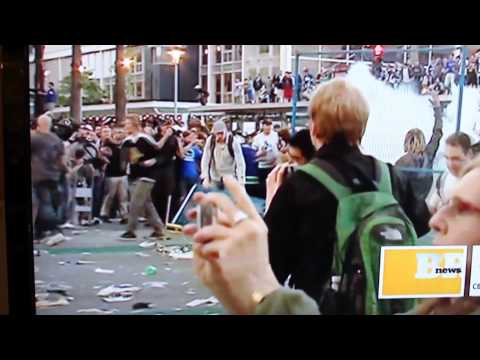 Rioter fails to jump over a burning car.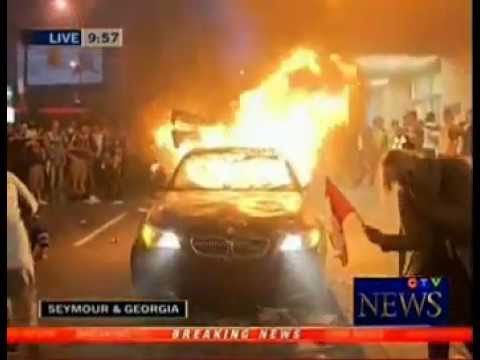 [Update] Guy on Porta Potty falls on his head.
Check for updates throughout the day as more videos become available.
Pic via
By Devin Smith